Bringing in the colors-2015 Midwest Horse Fair
Gary and Katz Jackson on Feather Ridge Feather and Bethesda Horus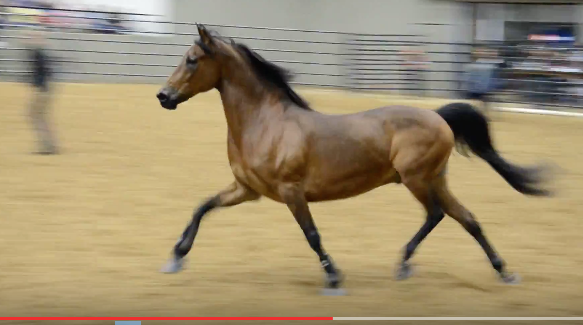 Vigilmar Twister at Liberty
Twister is a proud veteran of many Midwest Horse Fairs, owned by Tamra McMahon.
Cedarcrest Valentino wows in harness
Cedarcrest Code of Honor
This exciting young stallion is standing at stud. Check our classifieds.
ToRoy Golden McClintock and Jessica McNamara
See him on Stallion Avenue at the Midwest Horse Fair.
Ostara Morgans' foals investigate a stolen cap
Triple S Silver Dollar and Noel Radcliffe
Silver is standing at stud at Ostara Morgans.
Making Friends
Baroncrest Odessa Darling and Mallory say hello
Kells Above R Exceptions aka Jake
Black Morgan stallion standing at stud. See our classifieds.
Ragtime Doc Holliday
Doc stand at stud to the public. See his ad in our classifieds.
Dan castle Icefalcon-Sire of Champions
This striking chestnut stallion is standing at stud. Check our classifieds for more info.
Rafael Aloysius Lafferty
This beautiful stallion epitomizes old Gov't and foundation breeding. Check out his stud ad in our classified section.
Royal Gold Ariston - rare color and beauty!
See him on Stallion Avenue at Midwest Horse Fair
Sarah Kygeris demonstrates tail braiding at Midwest Horse Fair
Lance provides a luxurious tail for the project.
Oldfield Noble Prize-see him at the Midwest Horse Fair!
See him presented at Liberty by trainer Sarah Kygeris and owner Makayla Ronk.
Sarah Ackermann and Lance -- See them at Midwest Horse Fair
Sarah Ackermann and CMA Taxx Return, aka Lance: 2013 Reserve World Champion Morgan Hunter Over Fences
Cosmos Double Oh Seven, Jessica Cavanaugh, irons
This beautiful son of Ultra's Special Agent has a string of Park Saddle and Harness championships and is currently for sale at Cosmos Morgans.
Do More Dancin Sergeant aka Sami is fearless through the water hazard!
Sheri Haviza, whip, and Sami were Prelim Champions at the Indiana CDE, 2017. Photo: Bob Mischka
View from the saddle at the Baraboo Circus Parade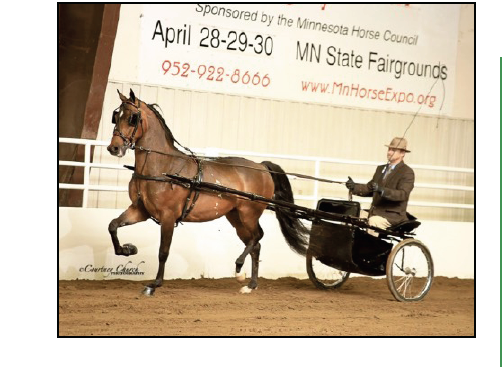 HyLee's Spotlight-2017 NCMA Futurity Gelding and Two Year Old Pleasure Driving Champion
Dressage partners and Hi Pt. Jr. Exhibitor at Jubilee: Alyssa Pedersen and Tony Fennelly, a 21 year old mare
Saddletime Creme Brûlée
This glamorous mare is owned by Oldfield Morgans
Katz Jackson and granddaughter on Feather
Sarah and her Breaking Level Youth Group
Sarah Kygeris and her crew of accomplished young horsewomen show off their ribbons from the Morgan Masterpiece.
Sue Hammonds and Red Rose Moonshine "Bud"
Victory pass at the Jubilee Regional Morgan Show.
Happy Labor Day!
Oldfield Winter Wizard and Oldfield Reveille ("Wizzy and Reggie") salute the colors in Baraboo, WI.
Sarah Gay and Georgia--Meet them at Midwest Horse Fair
Georgia, aka K's Radiant Image, is a beautiful steel gray filly
Villa Louis Carriage Classic
Lauraine Smith, whip, with THW Reba D
See them at the Midwest Horse Fair!
Feather Ridge Talon, Chad Rhinehart whip
Villa Louis Carriage Classic, 2015, owned by Eleanor Chiquoine
The Morgan Look-Ron and Barb Loos with Abraham Elijah Ash
Marie Stewart and Peanut at September Field Day
Mounted Shooting-Gary Jackson and Bethesda Horus
Trail Riding in the Bighorns
Suzie Smith on Higgins and Phyllis Anderson on Charlie
Baraboo Holiday Lights Parade
Katz Jackson on Feather Ridge Feather and daughter Jess on Whiskey
An Elegant Turnout-Linda Faivre and Jetta at Villa Louis Carriage Classic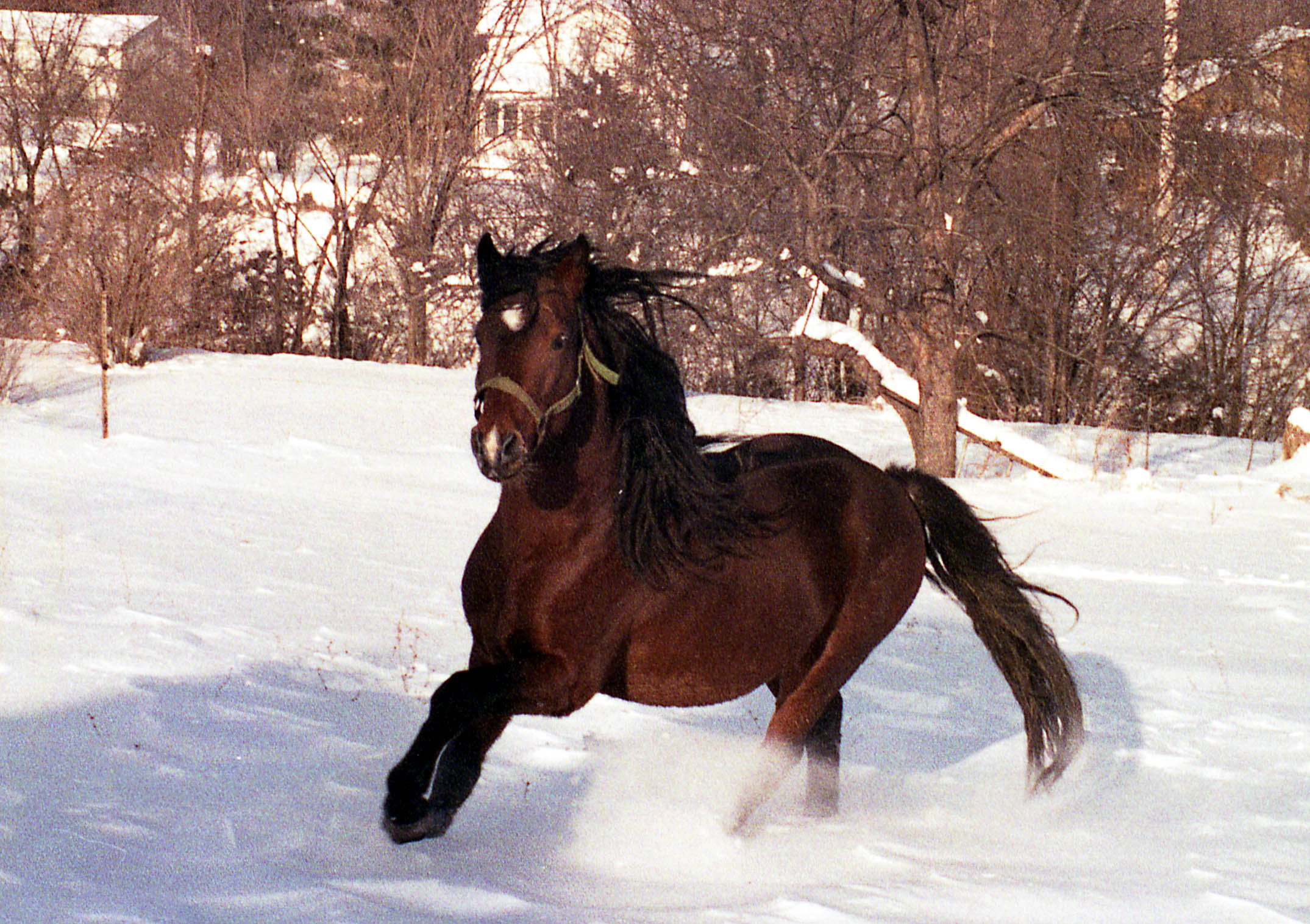 Dashing Through the Snow
Boomer, loved for 36 winters by the Harvey family
In a One Horse Open Sleigh
Dale and Sue Hammonds with a beautiful palomino Morgan
O'er the Fields We Go
Katz Jackson with Feather Ridge Black Crystal and Feather Ridge Raven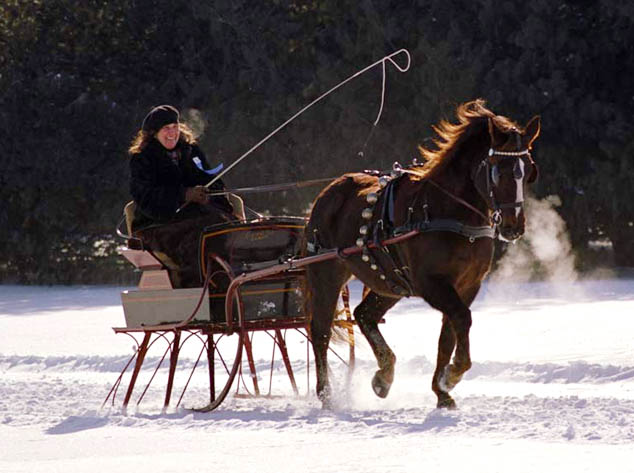 Laughing all the way
Peppernic Holly Hawk takes Anne Randall at a 2:20 clip across the snow
Eleanor Chiquoine and her beloved Dellona's Classy May (age 33 years)